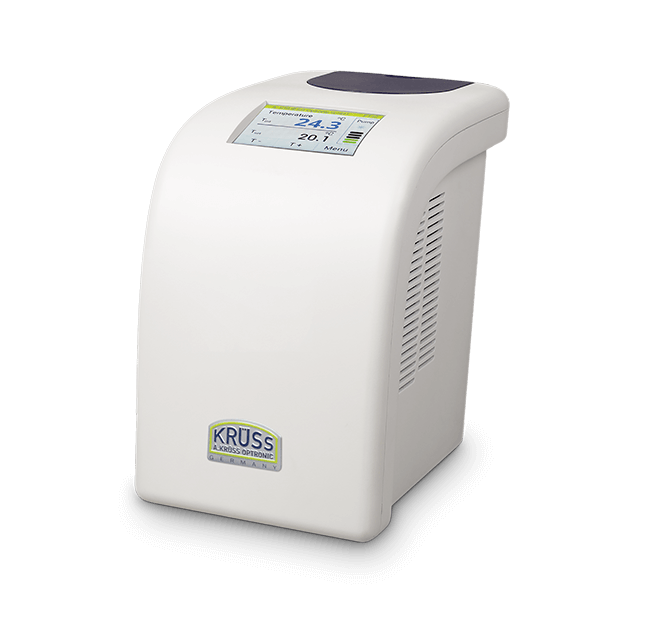 Compact, Low-Volume, Peltier Technology
The circulation thermostats PT80 and PT31 are the smallest thermostats in the world for temperature control tasks in the laboratory. They have been designed for the temperature control of small sample quantities. It was important for us that they were user-friendly, offered a wide spectrum of applications and enabled a pleasantly quiet working environment.
The easy-to-understand TFT display enables all relevant information to be clearly displayed. The temperature of the PT80 can be individually adjusted via a user-friendly touchscreen. The easily accessible functions and intuitive user guidance in the user menu ensure convenient handling.
The circulation thermostat can be easily controlled with the serial RS-232 interface. This enables effective data exchange as well as remote control via PC or direct control via the user interface of our Polarimeter P8000 series. PC networking also provides documentation of all relevant settings. The temperature of the PT80, for example, can be queried with the simplest programs. These  networking functions even make the PT80 suitable for automated temperature control in the environment of laboratory 4.0 applications.