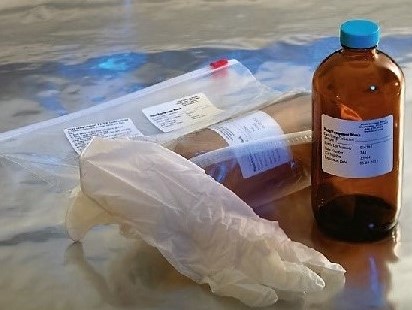 Certified Sampling Kits for EPA 1631E
Trace, or Low Level, metals analysis, such as mercury analysis by EPA Methods 245.7 and 1631E, requires that extra steps be taken to prevent contamination. Every step in trace metals analysis, including sample collection and sample preparation, must be completed without contamination due to the extremely low detection limits required for these analytical methods. The samples must be collected using EPA Method 1669 as a guide to prevent contamination during the collection process.
AGS Scientific can assist you with sample collection and reagents designed specifically for the stringent requirements of trace metals analysis.  We offer products including Sample Collection Kits and EPA 1631E Reagent Kits, as well as other Trace Metals Grade Acids and more that are all certified for trace metals analysis. Contact us today to get more information.